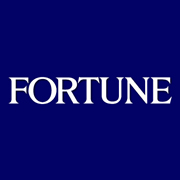 TIME / Fortune and GMR
Print advertising, special sections, inserts and advertising campaigns have ranged from:
Poland Towards the Year 2000 campaign of sections and display advertisements.
Central and Eastern Europe a New Vision – Poland's many Faces / Poland's Vibrant Economy. Special issue TIME / Fortune.
Wroclaw I000 years is just the beginning insert.
The New Poland – the Rebirth of a Nation. ( English and Polish TIME special editorial  issue )
Special supplements:  Poland Forging Ahead, The Second Plan and Poland Your Neighbour to Discover
Institute of Polish Brands,  Poland 's Privatisation – Ministry of  Treasury  campaign  – TPSA Privatisation  Campaigns.

Our team of award-winning writers, editors, designers, project managers and content experts has the creativity and experience to deliver the right strategies and content, with potential reach across all of Time Inc.'s channels. Click on this Logo to go to the Media Kit.
Our expertise includes: B2B | Finance | Eco. Dev. | Tech | Culture | Sports | Diversity | Philanthropy | Automotive | Entertainment | Wealth Management